Northrop F5E Tiger II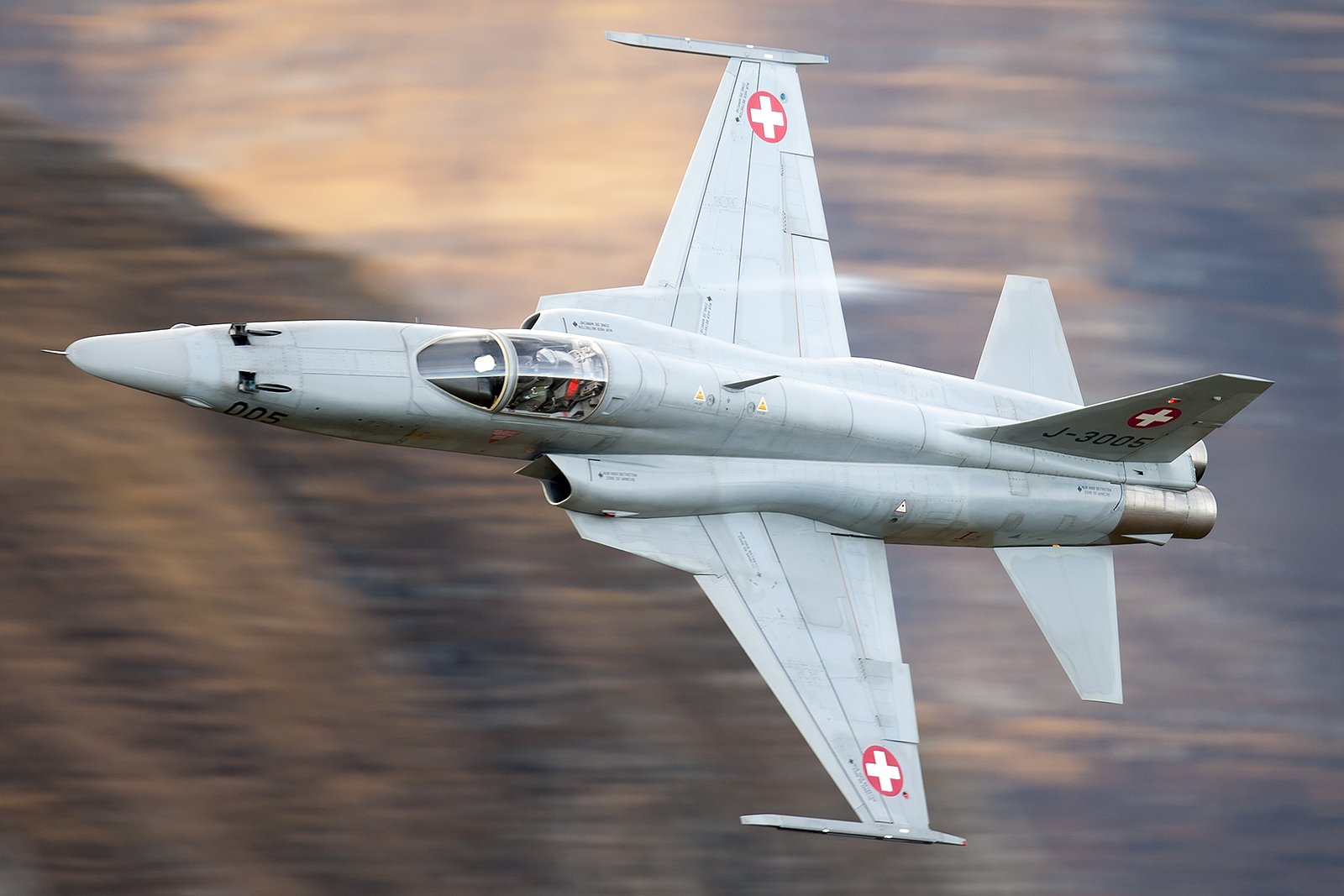 In 1970, Northrop won the International Fighter Aircraft (IFA) competition to replace the F-5A, with better air-to-air performance against aircraft like the Soviet MiG-21. The resultant aircraft, initially known as F-5A-21, subsequently became the F-5E. It had more powerful (5,000 lbf) General Electric J85-21 engines, and had a lengthened and enlarged fuselage, accommodating more fuel. Its wings were fitted with enlarged leading edge extensions, giving an increased wing area and improved maneuverability. The aircraft's avionics were more sophisticated, crucially including a radar (initially the Emerson Electric AN/APQ-153) (the F-5A and B had no radar). It retained the gun armament of two M39 cannon, one on either side of the nose of the F-5A. Various specific avionics fits could be accommodated at customer request, including an inertial navigation system, TACAN and ECM equipment.
The first F-5E flew on 11 August 1972. A two-seat combat-capable trainer, the F-5F, was offered, first flying on 25 September 1974, at Edwards Air Force Base, with a new nose, that was 3 feet longer, which, unlike the F-5B that did not mount a gun, allowed it to retain a single M39 cannon, albeit with a reduced ammunition capacity. The two-seater was equipped with the Emerson AN/APQ-157 radar, which is a derivative of the AN/APQ-153 radar, with dual control and display systems to accommodate the two-men crew, and the radar has the same range of AN/APQ-153, around 10 nmi. On 6 April 1973, the 425th TFS at Williams Air Force Base, Ariz. received the first F-5E Tiger II.
Early series F-5E
A reconnaissance version, the RF-5E Tigereye, with a sensor package in the nose displacing the radar and one cannon, was also offered.
The F-5E eventually received the official name Tiger II; 792 F-5Es, 146 F-5Fs and 12 RF-5Es were eventually built by Northrop. More were built under license overseas: 91 F-5Es and -Fs in Switzerland, 68 by Korean Air in South Korea, and 308 in Taiwan.
The F-5E proved to be a successful combat aircraft for U.S. allies, but had no combat service with the U.S. Air Force (though the F-5A with modifications referred to as F-5C was flown by the U.S. in Vietnam). The F-5E evolved into the single-engine F-5G, which was rebranded the F-20 Tigershark. It lost out on export sales to the F-16 in the 1980s.
Videos
Cool video of F5s flying out of NAS Fallon, Nevada. Note that one of them is the 2 seater F5F version.
Photo By Peng Chen – Flickr: Enter!, CC BY-SA 2.0, Link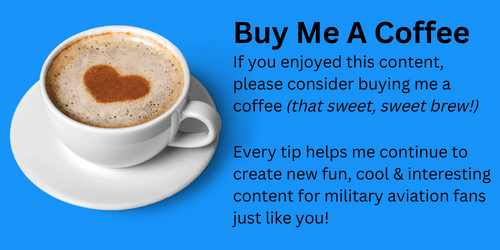 Want More Military Aviation Goodness?
Join us in our private Facebook group where you can enjoy the company of other likeminded military aviation fans, including a growing number of former & current military pilots, Radar Intercept Officers (RIO's) and Weapon Systems Officers (WSOs).
Plus, get access to our videos and livestream content, all free of charge.
Click this link or the photo below to join.