Names and Numbers on Navy Fighters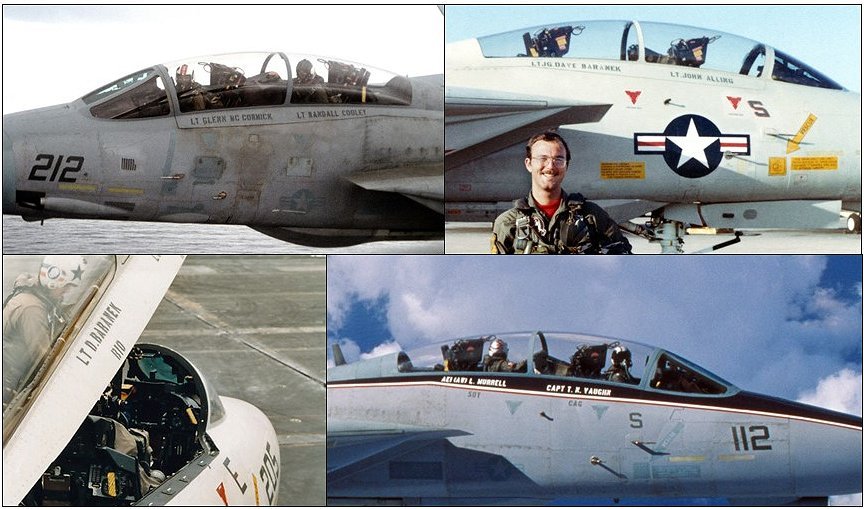 During my career as a RIO I was in three different fleet squadrons and I've seen two different methods for assigning names on the canopy rails.
Before I get to them, here are rules that I think are common to all NAVY squadrons / carrier air wings.
Each squadron is assigned a number series (100, 200, etc.).
x00 shows the name of the air wing commander (CAG). If multi-place, the squadron sailor of the year or similar person is also painted on it.
x01 shows the squadron commanding officer (CO); CO and XO could both be shown if one is a pilot and one is an NFO.
x02 shows the squadron executive officer (XO).
These officers can be a pilot or NFO, name is painted on the appropriate canopy rail.
Now… the two methods for assigning names on the remaining aircraft:
Crew pairing (applies only to multi-place aircraft, of course). Aircraft x03 would show the most senior officer after CO/XO, and their regular crew pair would be on the other cockpit. The deciding name could be either a pilot or RIO.
Seniority. The names on both cockpits are arranged by seniority, not crew pairing. So if the CO is a RIO/WSO, the name on the front cockpit of x01 could be the XO or the next senior pilot. Same for x02. The names on x03 would be the senior pilot and RIO after the CO and XO. For single-seat squadrons, I think seniority is the method they use.
It may sound complicated but really wasn't in implementation. I've been in squadrons that used both methods. We often had more aircrews than jets, so the highest number aircraft (most junior aviators) had different names on each side of the cockpit.
You probably know this, but the name on the cockpit rarely determines who flies the jet. The assignments are normally made by Maintenance Control and/or working with the Squadron Duty Officer (SDO). Sometimes crews will switch if someone wants to fly a jet based on the names, but that was rare.
Again, these comments are all based on my experience. I think the "rules" are common to Navy squadrons and air wings, but there may be things I didn't see; let me know!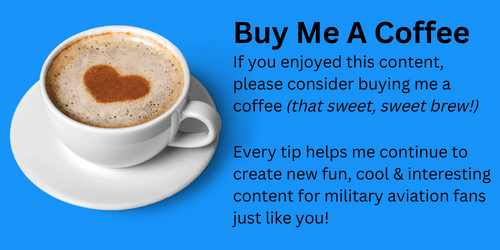 Want More Military Aviation Goodness?
Join us in our private Facebook group where you can enjoy the company of other likeminded military aviation fans, including a growing number of former & current military pilots, Radar Intercept Officers (RIO's) and Weapon Systems Officers (WSOs).
Plus, get access to our videos and livestream content, all free of charge.
Click this link or the photo below to join.