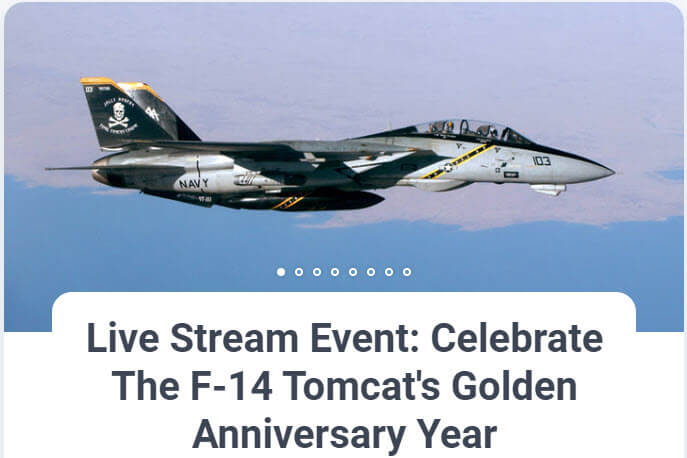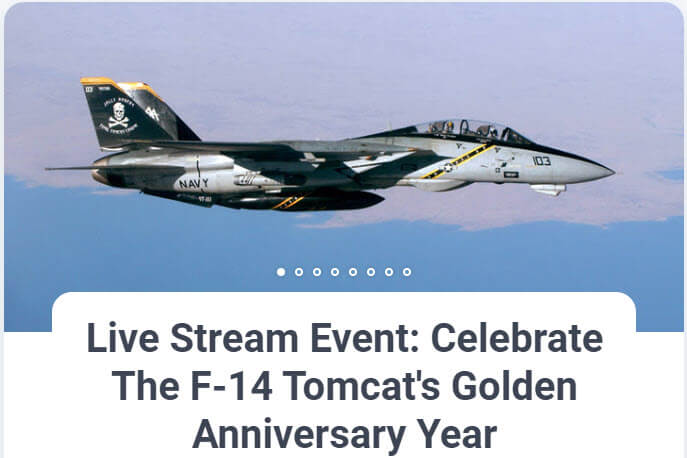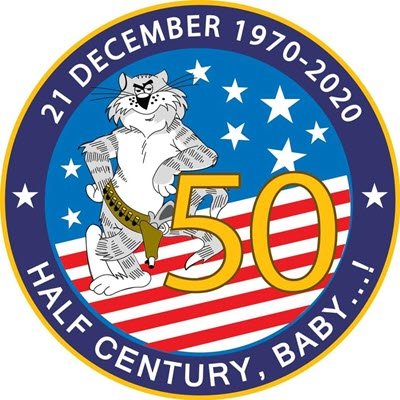 To celebrate the Grumman F-14 Tomcat's 50th anniversary year since her first flight, FightsOn.net is putting on an exciting Live Streaming virtual event, bringing together 10 former Tomcat crew members (both Pilots & RIOs), as well as an accomplished aviation photographer with a long and distinguished career photographing the captivating lines and curves of the Tomcat!
Note: In case you didn't know, a RIO (or Radar Intercept Officer) is the guy or gal in the back of the Tomcat (the "Goose" to "Maverick" in the front seat!)
Co-hosted by Eran Malloch (from FightsOn.net), Francesco "Paco" Chierici & Dave "Bio" Baranek, this Live streaming event is FREE to attend and will be broadcast globally via Facebook.
You're invited to join us on the 16th of May 2020, starting at 10.30am (US Eastern Time) to celebrate the awesomeness that is the Grumman F-14 Tomcat!
Attendees to this exciting one-of-a-kind event also automatically go into the draw to win fantastic prizes, including books, DVDs and signed photographs.
AND, an amazing 11 individual licenses for the DCS ( air combat flight sim) F-14 Tomcat to give away. A HUGE thank you to Heatblur Simulations for co-sponsoring this event by very generously donating these. This prize just by itself is valued at USD$879.89!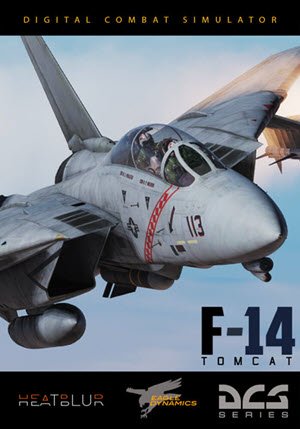 The event will have multiple speakers – all of whom have had some involvement with the Tomcat, and have some fantastic stories to share about their time flying in the mightiest of the Grumman Cats!
In addition, we'll be chatting with the development team from Heatblur Simulations about how they developed it from just an idea to a simulator that almost brings tears to the eyes of former Tomcat pilots & RIOs with how realistic it looks and sounds!
Aside from the fantastic prizes on offer, you'll also get a chance to ask questions of our guests!
This unique and special event is FREE to attend and will be the first (of hopefully many) live streaming event put on by FightsOn.net!
The Special Guest Stars joining you on this unique Live Event are: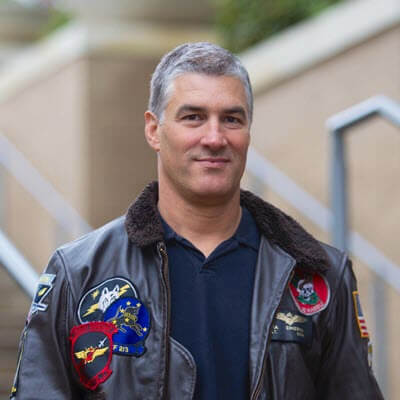 Francesco "Paco" Chierici
Co-Host
During his active duty career in the U.S. Navy, Paco flew A-6E Intruders and F-14A Tomcats, deployed to conflict zones from Somalia to Iraq and was stationed aboard carriers including the USS Ranger, Nimitz and Kitty Hawk. Throughout his military career, Paco accumulated 3,000 tactical hours, 400 carrier landings, a Southwest Asia Service Medal with Bronze Star, and three Strike/Flight Air Medals. Unable to give up dogfighting, he flew the F-5 Tiger II for a further ten years as a Bandit with VFC-13.

Paco is perhaps best known as the producer of the famous "Speed & Angels" documentary, released in 2008.

More recently, Paco has published his first novel "Lions Of The Sky" – described as a "Top Gun for the new millennium," which explores the exciting and dangerous lives of USN F/A-18 Super Hornet student pilots and their instructor Sam "Slammer" Richardson. Paco is already hard at work on the sequel to Lions, titled "The Dragon".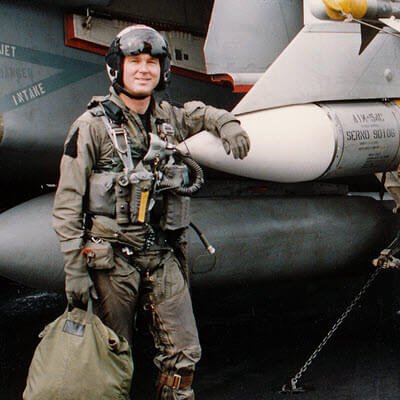 Dave "Bio" Baranek
Co-Host
Bio entered the Navy in 1979 intending to become a fighter pilot. Unfortunately, his eyesight deteriorated from 20/20, so instead he became a radar intercept officer (RIO), operating the weapons system in the F-14 Tomcat.

Bio's career highlights include attending Topgun in 1982 as a student, then being invited back as an instructor 2 years later. He also flew in some of the aerial sequences used in the 1986 smash hit movie "Top Gun" and was a dialogue advisor on the project at Paramount Studios.

In addition, he served as the XO & CO of VF-211 (Fighting Checkmates), before retiring from the Navy in 1999. He now works as a defense contractor.

After retiring, he wrote the exciting memoir TOPGUN DAYS, which describes his early flying experiences, including working on the movie "Top Gun." He then wrote BEFORE TOPGUN DAYS, detailing his experiences in Naval Aviation training. His third book, TOMCAT RIO, will be published in late 2020.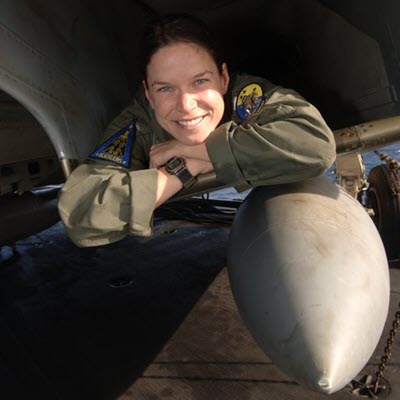 Meagan "Slick" Flannigan (nee Varley)
Meagan graduated from the US Naval Academy in the spring of 2002. After graduation she went to flight school and trained and deployed in the F-14D Tomcat in support of Operation Iraqi Freedom. She served over 13 years on active duty and still serves as a member of the Navy Reserves. Meagan also co-starred in the "Speed & Angels" documentary!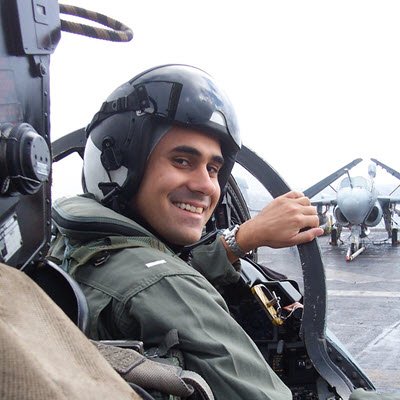 Jay "Faceshot" Consalvi
Faceshot is a former US Navy F-14 Tomcat & F/A-18 fighter pilot & also co-starred in the documentary "Speed & Angels". Jay also flew as an Aggressor Pilot for VFC-13 while in the Navy Reserves. These days he doesn't have a Navy jet to hop in, but his hobbies still include things that go fast — bikes, cars, helicopters, and racing super modified WWII fighters like the P-51 Mustang at the Reno Air Races.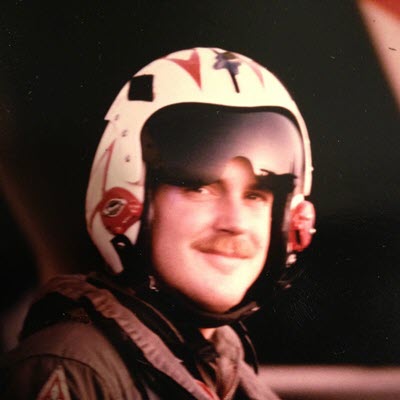 Dave "Hey Joe" Parsons
Hey Joe has a distinguished career as a Naval Aviator, including crewing the F-14 as a RIO, flying during Desert Shield/Storm, and was the Joint Lead for the AIM-9X & JHMCS development as well as Navy Lead for the AMRAAM & AIM-54 Phoenix missiles.

Retiring from the Navy after 20 years of service, he was instrumental in developing the Rapid Response integration of the F-14 LANTIRN pod, amongst other accomplishments.

Dave's "other" claim to fame is his prolific photographic collection which he took during his career flying in the Tomcat! His "shoebox" holds legendary photographic treasures for any military aviation fan! 🙂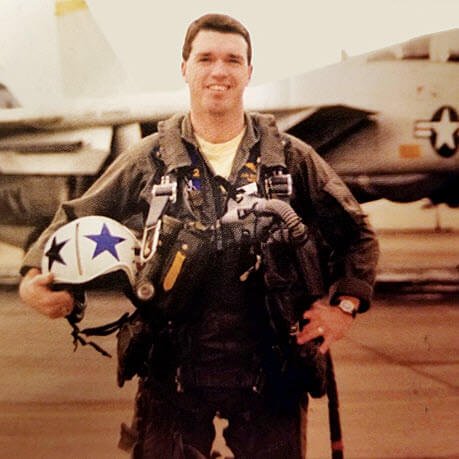 Jon "Hooter" Schreiber
Hooter got his wings in July 1979 and initially flew in the iconic F-4 Phantom, followed by the TA-4J as an LSO and instructor pilot, before his first flight in the F-14 on 2 Oct 1986. He also has a cool story about when he tangled with a MiG-23 off the coast of Vietnam in 1987. Jon has since retired from the Navy but still works with the DoD doing IT work for Eglin AFB.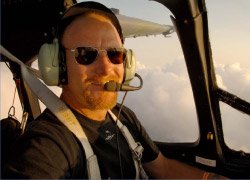 Erik Hildebrandt
Aviation Photographer and Author of 8 coffee table books including most recently: FLY NAVY: Celebrating the First Century of Naval Aviation (2011)

Erik Hildebrandt is one of the nation's premier aviation photographers who continues to pioneer new technologies and revolutionary techniques to capture innovative aerial images. His 30-year career has earned him more than 200 hours in military jet aircraft ranging from civilian air shows to military tactical jets.

For the past 8 years, Hildebrandt has worked for the USN as a contract flight test photographer at NAS Patuxent River, MD.

Hildebrandt is a native New Yorker born and raised on Long Island, not far from where Grumman built the F-14 Tomcat.

Erik was also the set photographer for "Speed & Angels"!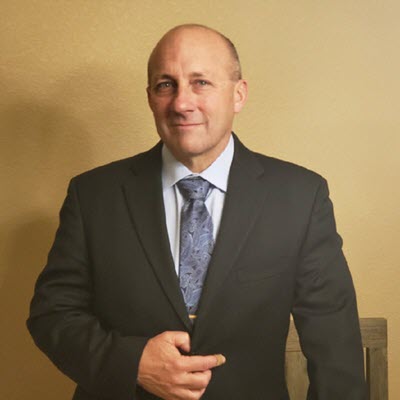 Brian "Billy" Kocher
Billy has had a distinguished career in the US Navy flying F-14 Tomcats (including intercepting and dogfighting with MiG-23s off the coast of Vietnam!) He has deployed in combat several times, including Operation Desert Storm, attended the US Navy Test Pilot School, where he had the opportunity to fly 24 different aircraft type, model, series and been a test project officer for several F-14 systems projects including LANTIRN integration, Air-to-Ground envelope expansion, Joint Tactical Information Distribution System (JTIDS) integration and the Digital Flight Control System (DFCS) software development

He also commanded VF-213, whom he led through combat deployment, which was also the F-14 Tomcat's final cruise.

Brian retired in 2011 and started his consulting company, OnCenterline Solutions. Brian is married to Sarah Kocher and lives with their children in Colorado Springs, CO.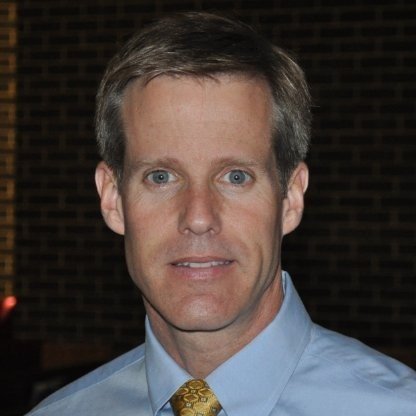 Rich "Popeye" Doyle
Popeye flew the F-14 Tomcat for the US Navy for 11 years, and is now a pilot for Fedex. Rich was also the pilot (with John Keiser) of the VF-101 F-14 Demonstration team.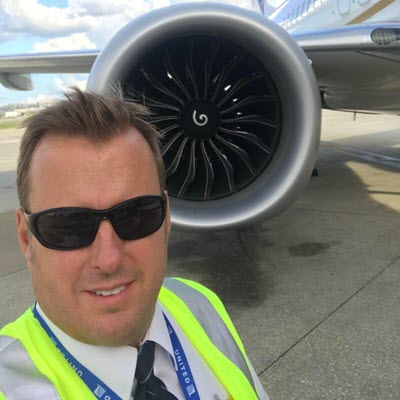 John "Roll" Keiser
Roll served with the USN for 11.5 years, including time as an F-14 RIO and instructor, as well as being the RIO for the F-14 Demonstration team of Fighter Squadron 101 (partnered with Rich "Popeye" Doyle.)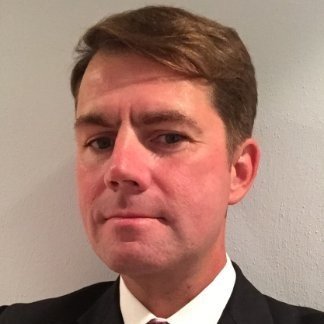 Bill "Libby" Lind
Commander Bill 'Libby' Lind, USN (Retired) is a Citadel graduate, and received his Wings of Gold as an F-14 Radar Intercept Officer in 1993. He amassed over 3000 hours in F-14s and 800-plus carrier arrested landings. Libby saw combat in Bosnia, Afghanistan and Iraq, served as an F-14 instructor, and was a member of the F-14 Demonstration Team. He flew the last F-14 on its last operational sortie, and later transitioned to the F-18F Super Hornet.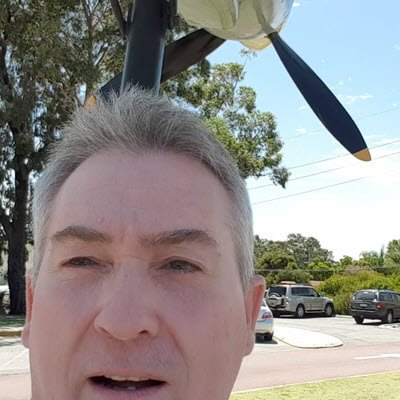 Eran Malloch
Co-Host
Based in Perth, Western Australia & the owner of Fight's On, Eran is just another military aviation nut who never realised his dream of becoming a fighter pilot in his youth! So instead, he eventually became a digital marketing specialist – 'cos that's "apparently" very similar to going at Mach 2 with your hair on fire – who decided to express his lost career aspirations by starting a website for fans of Military Aviation.

When Eran's not crashing his DCS F-14 Tomcat into the ground, he can be found writing about anything military aviation related that takes his fancy, and running Ad Campaigns for clients on Facebook and Google.

Favorite 2 planes: F-14 (of course) and the F-16!

PS: Eran cannot fly a Tomcat!

PPS: Eran is the host of this live streaming event, NOT a guest speaker, so don't expect anything terribly profound from him… He's mostly here to stop the rest of the guests getting virtually drunk and embarrassing themselves on the day! 🙂
To register to attend this unique Live Streaming event, enter your name & best email in the form below!
The LiveStream event is over (May 16, 2020). If you'd like to watch the full replay, visit our Facebook Group and join as a member. This is the link to the replay: https://www.facebook.com/eranmalloch/videos/10159918935568452/
If you're not yet a member of the group, you won't be able to get to the replay until you join.